Coronavirus Responses and What We Can Learn From Them | Beyonk Blog
Coronavirus has been an unprecedented challenge for many. I've pulled together a few responses I've seen that can inspire us all to do more / similar good initiatives.
Coronavirus has been an unprecedented challenge for many. I've pulled together a few responses I've seen that can inspire us all to do more / similar good initiatives. If you've seen any other's you think I'm missing, I'd love to see them.
Get Outside By Ordnance Survey
What does an organisation do that's sole purpose is to get more people active outdoors when the government is discouraging non-essential travel or outdoor activity? Well, you can't close down as you'll lose all momentum. So all you can do is embrace the new.
Get Outside has done exactly that...
They've got their hundreds of ambassadors, to promote inside challenges and it's gone off like a storm! The likes of @rorysouthworth on Instagram has climbed to Everest Base Camp on his stairs over 5 days and ran a half-marathon (2546 shuttle runs from his front to back door).
I'm a massive fan of this campaign - pulling in the community to work together, have a bit of fun, stay fit and healthy and create some comical stories in the process!
Key takeaways
Are you a mountain guide? Get involved with their campaign by doing a challenge of your own to get exposure with the community - the whackier the better
Encourage your customers who may have been attending an event do complete the event virtually. Get them to record it on Strava and provide it for evidence and give them a shout out on social media! A great way to build relationships and hype around your future event
Easy Jet
Ok - this one is controversial, given I'm not a massive fan of the companies customer experience, but Easy Jet (despite closing the majority of its business) has been running some campaigns we can all learn from:
Key takeaways:
Big price discounts are a good way to attract prospective customers to buy right now in an uncertain environment. Many will worry about dishing out a lot of cash for something they may not receive for another year, but by making it clear there's massive advantage for booking now. There's a couple of other tactics to use to make this successful:
Scarcity the deal is time-limited so customers need to take action right now to book.
Value the deal is of unprecedented value, customers will never see this sort of discount again and so if customers were to ever book with you, now would be the time to do it
Flexibility - Offering an easy way to amend the booking date with no costs, provides no risk of booking.
Protection - Showing the money is safeguarded, again reducing the risk of buying now.
In this environment, consumers are spending less, have more time and are urging to get outdoors. By showing that we are flexible, and secure - there's still sales opportunities to be had. Remember, many of the population are on furlough, where they're receiving 80% of their salary but without the daily work required, so there are opportunities to capture their attention and to drive action.
Want to work on a campaign with us like this? Get in contact, let's look at one of your experiences and work on it together to set it up for a sales push.
Go Outdoors
Again - another organisation that's whole premise is on supporting those get outdoors. If you can't beat 'um, join 'um.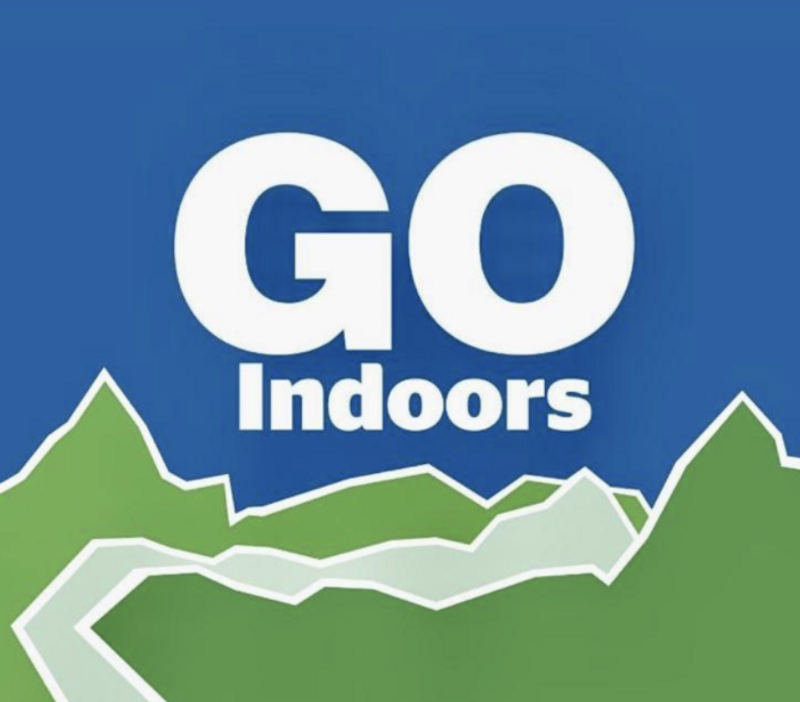 Lee Bagnall, the CEO of JD Sports Outdoor division posted this rebranded mix up of their logo and went viral with almost 5000 people liking the post which outlined a big thanks to NHS staff, partners and customers in these tough times.
Robust Tours engaging industry legends...
John Beamson offers lots of adventures, but the adventures that make him different are the most challenging of hikes - 50k step challenges and more! His community joins him on adventures to get a sense of ultimate achievement. Whilst it's impossible to be offering trips to them right now, John has taken the opportunity of not being able to run trips, to create lots of good content, with the likes of Nicky Spinks (who's set women's records for a number of major long-distance running challenges) set to be 
joining his podcast.
Take aways
All is not lost in the current environment. There's an opportunity to engage key leaders in the field, create something epic for customers that's there to stay
Working with others to engage communities can be a great way of creating one piece of content and using it in multiple ways - two birds, one stone.
What is Beyonk up to?
We're busy:
1) Creating a huge amount of content:
a) We're consolidating every climbing wall, activity centre, sport club and equipment rental to make it easier for consumers to find things to do - but also to get your experiences in front of more customers
b) We're writing long informational articles on each activity category, 'the beginners guide to...'
2) Looking to work together more closely with providers:
a) want to co-author some content? We're in the midst of a huge content push, having written over 50,000 words in the last couple of weeks. Get in contact and we can include quotes from you, images or videos. We're creating big articles on all major activities
b) want to do a social media push and want us to help? Let us know and we'll share on our channels
c) want to discuss other ideas for marketing and pushing the word out there? It'd be great to chat
3) Improving our booking system to allow for the ability for 'non guaranteed' bookings - allowing customers to pre-authorise the payment whilst providers can check availability first (of staff, equipment or accommodation). This also enables providers to make sure clients are suitable before accepting the booking. Providing the flexibility of phone bookings, but the benefits of instant booking (reducing sales leakage of the many consumers who no longer want to enquire but want instant confirmation of bookings).
Surviving the virus whilst having to look after animals
Many are struggling. But when they have animals to look after, feed and provide medicine, that's when the responsibilities and worries are heightened even more. Exmoor Experiences has a centre of owls, hawks and horses amongst other things! They're looking for support to help look after their animals. We're all feeling the pain right now with bookings dropping off, but lets band together and see what we can do to help Cathy. Whatever little you can donate will be appreciated. 
Donation link is here.
Want to talk through some ways to engage your audience or stay productive or just bounce ideas off? Drop me a call or email back :)
All the best,
Oscar