Beyonk is the award-winning sales & management platform
Selling tickets and taking bookings is vital to your business, and with Beyonk, that process has never been easier. For your peace of mind, we go above and beyond to actively look at your account and ensure everything is set up to maximise your ticket sales.
First impressions count, so don't settle for a sub-optimal solution. Beyonk is the ultimate, award-winning solution to your ticketing needs, with advanced features built to be simple to use.
Beyonk has been built with experience providers like you in mind. We know you don't want an overly complex system that only technical specialists can use.
Access all the features you want with the ease of a few clicks, including but not limited to automating communications and workflows, staff scheduling and resource management, flexible ticket types and opportunities to upsell and cross-sell with customised add-ons.
Never miss an opportunity to sell again with Beyonk's slick, modern ticketing solution allowing you to maximise your revenue opportunities whilst reducing daily administrative duties.
We help to reduce your admin duties
Are you spending hours manually updating complex ticketing systems instead of working to make your experiences the best they can be?
Would you prefer a simple, easy-to-use system that works seamlessly in the background so you can focus on what really matters? Look no further, Beyonk is here to help.
Whether you're just getting started or are a seasoned business, it's important you have the tools you need to make your experiences successful, without it overtaking your daily responsibilities. With Beyonk, you can automate the booking journey for customers by setting up personalised confirmation, reminder and thank you emails prior to publishing your ticket listings.
This allows you to continue those important customer relationships whilst freeing you up to spend more time ensuring you're creating the best experiences possible.
Powerful reporting and unrivalled support
Having a robust reporting tool integrated with your ticketing software is essential to your success. Beyonk's reporting capabilities makes it easy to see your organisation's financial and health status at a glance.
For more detailed analysis, you can also delve into detailed reports to understand how much revenue you're generating, see your most popular ticket types and understand which of your experiences are most popular.
Whilst our software has been built to be self-serve, we know that sometimes you just need a helping hand. That's why our support team is on hand 24/7 to answer any questions you may have about our ticketing capabilities and will even provide you with a live demonstration so you can get the most out of your booking system.
This is the Beyonk difference...
At Beyonk, we're dedicated to creating the most seamless booking experience possible. That's why ease of use and adding value is at the forefront of everything we do. Find a solution to your ticketing needs with Beyonk.
Using Beyonk was a no-brainer for us! It's been so easy to use and manage, the Beyonk team are
all great and so happy to help with anything - from training, to answering the most random questions.
It's massively reduced our admin and the design looks great. Beyonk team is always working
hard to develop all the features and even in only a few months of using Beyonk we have had new
features such as "Resources" and "Staff Management" that have really simplified
our bookings and staff management.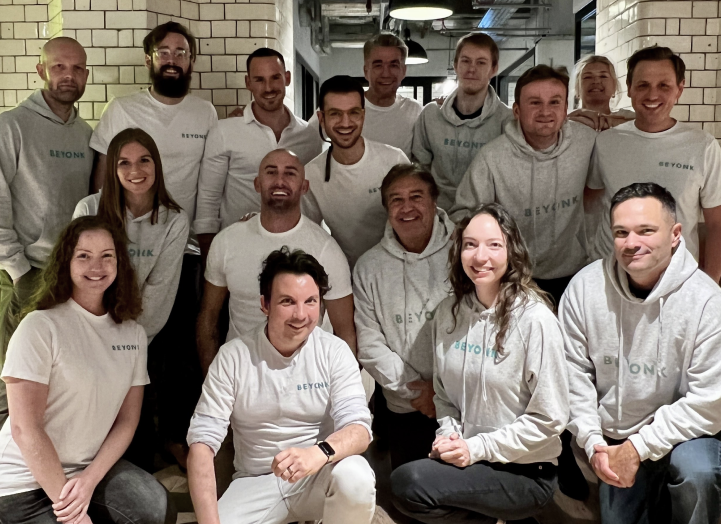 While every effort has been made to ensure our software is simple to use, sometimes you just need a helping hand. You can get in touch with us at any time to ask questions or receive a free online demonstration with one of our experts.
Get in touch with us by booking a meeting at a time and date that suits you.
Your journey to easier and more powerful solutions starts here
Try for free with quick sign-up & no obligations