Webflow Event Booking Systems | Beyonk Blog
With so many options, how do you decide which is the best booking system for Webflow? We've put together our guide to help navigate this problem.
Webflow is an all-in-one website builder with content management system built-in. Typically, Webflow is more advanced than most website builders and more complex to use, but offers a lot of customisation without the need for coding. It's Ideal for users that are aiming to create a website with a heavy focus on design, without needing to get into the detail of coding.
Webflow offers a large range of templates suitable for E-commerce and dynamic content. That said, it can be pricey when choosing the more business-friendly packages. If you're using Webflow, it's likely that you're already a fairly advanced user looking for more customisation than is typically offered by Wix and Squarespace.
With this in mind, booking systems shouldn't be an intimidating task. However, the amount of options makes selecting a platform a daunting process. With so many options, how do you decide which is the best booking system for Webflow? We've put together our guide to help navigate this problem. Whilst we might not call out individual brands, we've aimed to look at the market fairly and assess the needs of a Webflow user, assessing the pros and cons of each avenue.
In this guide, we'll cover:
What is an online booking system?
What should you look for?
What options are available in webflow
Linking to a 3rd party website
Developing a bespoke solution
Using a specialist booking system
Choosing Beyonk
What is an online booking system?
An Online booking system handles your online reservations & ticketing for your events or experiences. They manage your calendar and availability automatically based on rules you apply. They can either be on a 3rd party booking website or embedded directly onto your Webflow website.
Online booking systems handle customers' bookings and automates the process for you. It makes everything simpler and handles the customer journey. Online booking systems also offer features such as analytics, customer emails and more. More advanced platforms will allow you to manage staff, resources, retarget customers for repeat business and set up methods to gain extra revenue, such as gift vouchers.
What should you look for in a Webflow event booking system?
With so many options, let's start with what to expect and what to look for in a Webflow booking system.
Design
Webflow has a heavy focus on design, giving designers the capability to create beautiful results. With this in mind, your booking system shouldn't let you down in terms of appearance and user experience. Ensure your booking system fits your brand and offers customisation to match.
Speed and ease of use
Users have high expectations online. It's crucial to ensure your system is fast, easy for customers to use and looks professional. In our tests, we found that 50% of users won't wait more than 3 seconds for a page to load. Therefore, it's vital to ensure you're not losing customers to a slow platform.
Mobile friendly
With approximately 68% of all internet traffic now coming from mobile visits, it's more important than ever to make sure customers can checkout via mobile. Ensure your journey is seamless and easy-to-use on mobile devices to prevent losing customers.
Options such as guest checkout
In our tests, 60% decided not to buy if they needed to create an account first. Offering guest checkout is important to stop your customers going elsewhere. A good system should provide you with ways to maximise revenue and minimise drop-offs.
Pricing
Some systems are more expensive than others, and some have more complicated pricing structure. Ensure that you're calculating exactly how much you'd be spending each month or quarter, to prevent unexpected high costs.
Perks
What else does the booking system provide? What sets it apart from other Webflow booking systems? Does your provider help drive more customers and promote your brand? For many systems, the added perks are what can be truly leveraged to propel your brand and get more customers to book with you.
What event booking systems are available within Webflow?
Unlike some other website builders, Webflow doesn't have an app store or marketplace for add-ons. It does, however, have an extensive guide to integrations within Webflow University, a catalogue of knowledge and partnered apps. This allows you to browse through features you can add to your Webflow website. Overall, we found the Webflow University to be an incredibly useful resource.
Adding these apps or widgets still requires you to copy and paste code and isn't an automatic installation handled by Webflow. It's still a simple process, but it's worth noting that you won't be managing the bookings within Webflow.
A small handful of users have attempted to make their bookings show up in their Webflow dashboard, however the results were incredibly primitive. We'd strongly recommend against such a workaround approach. Our findings were that the user experience was poor and it simply offered visibility, not the ability to manage the bookings.
Linking to a 3rd party website
Using a 3rd party website is one of the quickest ways to set up events online. Whilst this might not be the most ideal option, it allows you to set up and manage bookings very quickly. Audiences frequently use these sites to search for nearby experiences, so they come with the added benefit of providing you with a large reach.
Ease of use and convenience are key selling points for using a 3rd party website to manage your bookings. However if you want a seamless experience on your Webflow website, this might not be the best option. Customers leave your website to finish their checkout journey, breaking the user journey. What's more, typically these 3rd parties can take a large cut.
Audience and reach is another key selling point, but this can be a double edged sword. They can offer a way to connect with more customers, but the downside is that competitors can potentially target your customers, reducing repeat business and customer loyalty.
On this point, it's important to consider the customer relationship and who owns it. When a customer books directly with you, the positive association is made with you and your brand. When recommending to others, they're likely to recommend you directly. However using a 3rd party means risking them being a 3rd party customer, not your customer directly. This means recommendations and future browsing by returning customers is directed at the 3rd party websites instead. This creates more avenues for your conversion rates to be diluted away to competitor offers.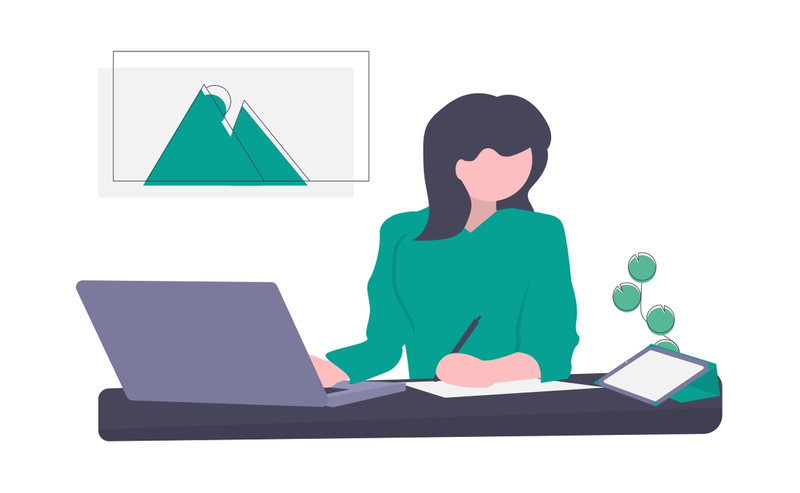 Developing a bespoke booking system
Some large-scale businesses opt for a bespoke booking system, built from scratch by a development company. This usually allows them to solve highly specific challenges or tie into complex internal systems. Integration experts usually work with them to understand their needs and the process may take several months. This is the most expensive option with large set-up costs. It also requires you to have staff on-hand to maintain and update the solution.
If your website was built using Webflow, this could be an option to create a platform that suits highly specific needs. However, it would be considered too expensive and excessive for the vast majority of event providers.
If you're a large company with huge amounts of data, this option could be for you. Whilst it's expensive, it can support efforts to bring everything in-house, especially if you have the staff resource to keep the system up to date. Bespoke solutions often fall out-of-date very quickly, and knowledge needs to be carefully catalogued to ensure that staff role changes don't impact this. If taking this approach, it's crucial to be pro-active in this step.
Using a specialist booking system
Using a specialist booking system for your Webflow website provides a strong middle ground between tailored functionality and ease of use. Specialists are constantly updating their systems with the latest industry tech, meaning you're always ahead of the curve. Typically, there aren't any expensive upfront costs like using bespoke solutions. This option also means you have advanced features you might not find on 3rd party websites. So what are the key considerations for a Webflow event booking system?
Features
Specialist booking systems can provide features such as advanced scheduling, drip-feed emails, staff and inventory management. Features are constantly being added by specialist platforms, so we believe this is the area they excel in.
Pricing
Managing bookings and revenues is complicated enough, your booking system's pricing shouldn't be. Specialist providers typically don't come with an upfront cost, but it's worth carefully considering what you would be paying each month or quarter. We believe pricing should be simple, but some providers use both a flat fee and a percentage of the booking for their prices. With this in mind, it's important to calculate this carefully before choosing a provider.
Customisation
This is another area where a specialist booking system excels. If you're using Webflow, it's likely that design is a heavy focus for you. With this in mind, your booking system should also fit the look and feel of your website. This is very limited for using a 3rd party website, whereas specialist booking systems usually provide a lot of control over the look, feel and options available.
Drive more revenue
Get the most out of your bookings. Add-ons purchases, ticket tiers such as VIP tickets or bundles are all ways you can drive more revenue. The best Webflow booking systems will allow you to set up multiple levers to support your marketing efforts. This includes discount or affiliate codes, group discounts and membership rates for customer loyalty.
Reach more customers
Typically, this is an area that only 3rd party websites can support you with. However as we demonstrated earlier, this can have drawbacks. Unlike most providers, at Beyonk we've created our own network to promote your events and experiences. We've partnered with key tourist boards to put your experience where customers are searching. Keep reading to see how we help experience providers grow their reach online.
Choosing Beyonk
If you want to provide the best experience for your customers, take a look at Beyonk, the simple yet powerful booking system to help you delight your customers, maximise your revenue & reduce your admin.
Our mission is clear: to make it easier to
sell tickets online
, manage and grow your business. Beyonk is packed with experience-focused features, 24-hour support, free sign up and no contracts or minimum term lengths.
More than just a Webflow booking system
Our system is fast and simple. We've created an all-in-one system to help you manage your bookings from any device. We've designed everything to be simple to integrate, with no upfront costs and a UK team to support you every step of the way. We provide powerful features to help you promote your business, retarget customers and drive incremental revenue. Our customisation options give you full control of the look and feel to ensure your booking experience is on-brand.
Unlike other providers, Beyonk provides access to an exclusive network to promote your business. We've partnered with leading tourist boards, parks, forests, accommodation platforms and more, such as Visit Cornwall and Visit Cumbria. Together we actively work on your behalf, to put you in front of customers looking for events and experiences in their area. We're passionate about the events industry, and we're constantly listening to our community to create a system they love.
What our customers say:
"We're very happy with Beyonk who are very responsive and helpful. It's an easy platform to use and navigate around and it's great we can customise our own information to make it suit our business."
"Excellent system, easy to use and see all your bookings. Very easy to learn to use with all the online videos. Great customer care, look forward to working with Beyonk more moving forward"
Adding our code to your Webflow site
Login to Webflow and navigate to the page you wish to edit
Copy our code to your clipboard
In the Webflow editor, open the Add elements panel . This can be done quickly by pressing "A"
Click the "< >" icon to add an embed element
Paste in the code from your clipboard, that you copied in step 2
Save and close. Your booking system should now show on your page!
Get started with us
Beyonk 
is run by a friendly UK based team. We're passionate about delivering the best service, software and support to ensure our users are always happy.
Your success is our success, we're here to help you grow your business. 
Get started 
or book a demo to speak to us directly.