The Best Booking Systems 2022 | Beyonk Blog
Whether you're offering attractions, festivals, events, activities or tours, managing bookings is a key part of your business. Discover the best booking systems for 2022.
Whether you're offering attractions, festivals, events, activities or tours, managing bookings is a key part of your business. As an experience provider, choosing the best booking system is crucial to success. With so many options to choose, how do you know which is right for you? From built-in options to 3rd party widgets, selecting the right option can be confusing.
At 
Beyonk
, we're constantly speaking to our clients, tourist boards and independently researching the market to provide the best booking system possible. Our guide helps demystify the options, so you can find the best solution to grow your business.
In this article, we're going to look at:
Website builder booking systems
Third party providers such as Eventbrite
Specialist booking systems
What to consider in a booking system
We pride ourselves on our research and development, enabling us to optimise our technology for a slick user experience on any device. We've taken our learnings and experience to summarise the key factors to look for, to find the best booking system for your website or business.
To see how your current system performs, take a look at our self-assessment form 
here
.
How does it look and perform?
If your booking system isn't easy to use, you're potentially losing business. With consumer expectations continuously rising, it's more crucial than ever to have a system that is fast and easy.
At Beyonk, we've watched millions of users interact with our software to ensure we're creating the best booking system available. We invest heavily in user testing and use those learnings to drive our development. In our tests, we found that 50% of users won't wait longer than 3 seconds for pages to load. If your platform's letting you down, you could be losing a lot of customers.
Is it mobile friendly?
The best booking system needs to be mobile-friendly. Approximately 68% of all internet traffic now comes from mobile visits, a statistic that rises every year. With this in mind, it's vital to ensure you're giving customers a seamless, easy-to-use mobile experience.
What checkout options does it provide?
Does your booking platform give customers the payment options they prefer? What if a customer shows up "at-the-door" to make an offline booking? One of the biggest complaints we receive about our competitors is how difficult it is to amend, cancel and refund bookings, or manually add bookings on the day. If you're looking for the best booking system for your website, checkout experience is a key factor to consider.
Our extensive testing found that forcing account creation leads to over a 30% drop-off rate, as people become more sensitive with their data and dislike creating accounts. This means you could be losing most of your potential customers who decide to buy elsewhere. Finding the best booking system means choosing one that keeps your customers buying with you, so you can focus on providing breath-taking experiences for them.
How customisable is it?
Keeping your user journey consistent is important to ensuring a smooth experience for your customers. Does the platform look and feel like your brand? Are you able to set custom add-ons or customise the bookings? Can you set different membership rates or discount codes? It's important that you're choosing the best booking system for your needs. Customers are becoming savvier than ever. Discount codes, vouchers and add-ons are all tools in your arsenal to maximise revenue and retain as many customers as possible. What's more, they allow you to track incremental revenue from partners and assess long-term value from different sources.
Add-on purchases, ticket tiers such as VIP tickets or bundles are all ways you can drive more up-sell and cross-sell revenue through your online booking system. Membership rates and retargeting customers can help improve customer loyalty, whilst group discounts encourage larger groups to visit.
Is it built with your business in mind?
With so many options out there, it can be difficult to find the best booking system that suits your needs. For example, is it made with repeat events in mind, or do you have to manually create new events each time? Can you add inventory and limits on tickets? Many platforms are designed primarily with appointment booking in mind, but aren't often intuitive for events and experiences. One of the best ways to test this is to sign up and try for free. Upload your tickets and available dates, and see how easy it is to use. A great example of this is adding resources to your booking. For example, if you provide a Kayaking experience with customers able to book at a time slot that suits them, it can be hard to keep track of exactly how many kayaks area available at any given time. An advanced booking system will manage this for you, ensuring you you cannot take more bookings if all resources, in this case Kayaks, are already in use at a given time.
What does it cost?
When trying to find the best booking system, it's important to assess the cost. However, this isn't always easy. Some providers offer a percentage fee plus a fixed fee, some provide a flat rate per booking and some come with a huge upfront cost. How do you assess which option provides the best booking system for you? Will they refund cancellations?
For many providers, pricing can be complicated and refunds aren't available for cancellations. Plus, with pricing models combining a fixed fee and a percentage of booking cost, your total costs can become much higher than expected. Don't get caught out by complicated pricing models and ensure you have full transparency going in.
At Beyonk, we believe in simplicity. No complicated models, no hidden costs. We refund cancellations and there's no set-up costs. Furthermore, there's no charge for support and we're always here to support your growth. We don't win unless you win, and we're dedicated to keeping it that way.
What sets it apart?
With any booking platform provider, it's important to assess what else comes with your partnership. What are the perks they provide? Are they providing expertise and guidance? Are they on-hand 24/7 for support? Will they help promote your business and work with you to grow? These are crucial factors to finding the best booking system to grow your business.
Choosing a platform: what are the options?
When considering the best booking system for your business, there's a few options. Some website builders have basic built-in options. You can use a 3rd party such as Eventbrite and use their widget, or if you want something built from the ground up, you can go entirely bespoke. Finally, if you want to own the customer relationship but still have a powerful platform that you can customise, you can use a specialist such as Beyonk, Fareharbor or Trekksoft.
Built-in Options
If you're using Squarespace you can create events pages, but you need to subscribe to a scheduling account to create scheduling blocks. Membership comes with 3 price plans: Emerging, Growing and Powerhouse, priced from £11 - £40 per month. There are features such as calendar syncing, reminder emails and membership levels, but this option appears to be best suited for one-off appointment booking. For example, this might suit a chiropractor or private classes, but would struggle to keep up for events and experiences. 
Read our verdict here 
on the best booking systems for Squarespace.
For Wix users, there's a similar solution called Wix Bookings. Pricing starts at £9/month if you have a business account, but this doesn't include transaction fees. As a platform, it offers similar features to Squarespace Scheduling but also allows for recurring classes, subscriptions and discount codes. As a basic platform, this is a great built-in option that performs well. However, refunds can be tricky and some users complain that there's not many customisation options.
Wordpress doesn't have a built-in option per se, but there's a wealth of small plugins available. 
Read our guide here 
on the different WordPress booking system options.
Going external: Using a third party such as Eventbrite
Eventbrite is widely used to create events and offers a large audience. If you set up an event through Eventbrite, it's possible to embed their widgets onto your website. This is one of the easier options to set up and offers retargeting options.
Do third party booking systems provide the best experience? We explored this in our Squarespace article, and our verdict was mixed. They're quick to set up and can sometimes be useful to compliment your overall marketing mix, however, there were a few drawbacks. For businesses, these platforms can become quite expensive. Whilst they act as a useful platform for consumers to sell tickets, they're not suitable for serious businesses looking to excel online. Furthermore, they lack the ability to set more complex logic that a specialist booking system aimed at activities, attractions and festivals can provide. Overall, we found that it's best to have a booking system intended for integration on your website, not a standalone product.
3rd parties offer a huge audience but connecting to the right potential customers can be difficult. The biggest drawback is that the relationship isn't owned by you, but instead by the 3rd party. Moreover, in our experience, the relationship with the customer is linked to them and not you. Both social sharing and customers' association with the experience is tied to the provider. In addition, competitors are targeting your customers, potentially losing you repeat business.
Beyonk is specialist system for activities, events, tours, attractions and festivals. We provide a more advanced platform giving you more flexibility in how you sell tickets, with the same ease of Eventbrite, at cheaper rates. You work hard to reach customers and create memories for them, we want to ensure you keep them.
Going entirely bespoke
Many large-scale businesses opt for a bespoke option. This can be built from scratch using providers such as ThinkBooker. Using a bespoke specialist provides integration experts with experience building complex systems. This helps large businesses create the best booking system for their specific challenges. For most experience providers however, this may be too expensive and could be too high maintenance.
If you want to make changes down the line, the overtime and contracts can become incredibly expensive. If development is managed in-house, changes can often be de-prioritised, reducing your ability to quickly change to external circumstances. A great example of this is how Beyonk introduced "Private groups bookings" and health declaration fields at checkout during the COVID-19 pandemic, to quickly adapt to global events and enable our clients to continue running their businesses. Often, bespoke options can become outdated fast and can become a hindrance, rather than a benefit to your company.
This option is usually best suited for large businesses that want something to tie into existing complex internal systems. This typically is very expensive upfront and outside of the budget of most experience providers. For most, this option would be considered excessive. At Beyonk, there are no upfront costs. Our UK based team is here to help ensure your integration is as easy and painless as possible. We offer 24/7 support to help with any issues and ensure our system works best for you. Best of all, there's no charge for our time.
Specialist booking systems
This option strikes the perfect middle ground. Providers such as Fareharbor and Beyonk create specialist booking systems aimed at activities, events and tours. They're designed to be used as integrated systems first and come with affordable pricing, without high setup costs or long development times. They offer a wealth of customisation options and are the best choice for experience providers. This gives your customers a visually appealing, easy to use experience designed with your business in mind.
For appointment booking, there are tools available such as Acuity and Calendly. These manage your calendar, bookings and are best suited for one-off appointment booking such as chiropractors or private classes. This option doesn't appear to be built with events in mind however, and lack the tools needed to excel online when selling tickets for events and activities. For basic event registration, these can work with a few workarounds, however it may be easier to work with a tool that's designed for your industry.
For major attractions that want an enterprise grade solution, the biggest providers are Merac, Venersys and Access Group. These are commonly used as all-in-one systems that allow customers to purchase tickets, food, beverages and other products within an EPOS system. These are expensive options and costs aren't immediately apparent, but if you're if you're looking for a single solution for all areas, then this is a viable option. These providers create an all-in-one system, however it's worth considering that they typically don't specialise in any area, such as customisation or specialist online tools to excel online.
Digitickets offers a more accessible alternative to the enterprise grade solutions, with it's own EPOS solution. It offers membership systems and flexible ticketing, but may lack the advanced features for events, tours and experiences to excel online. Alternatively, a digital first solution such as Beyonk, would empower you to optimise your conversion rate to maximise bookings, up selling, and provides marketing tools for attracting and retaining visitors year-round, making sure you maximise your online channels.
For festivals, the leaders in this space are Seetickets and Ticketmaster. With extensive networks and a wealth of features aimed at festivals, they present an appealing offering for anyone wanting to sell more festival tickets online. They offer advanced options for users to check-in, choose seating, and help large festival providers prevent fraud. For large festivals, these options are highly popular but expensive, generally charging around 10% of the ticket price.
For activities, events and tours, the biggest booking plaforms are Fareharbour, Bokun and Trekksoft. These are global companies that provide feature rich systems and allow you to share tickets to third-party platforms. The catch here is complexity. Whilst these systems provide a lot of features, the platforms are starting to become dated. If you're an advanced user with experience in these platforms, you'll be able to make the most out of your booking system, however for most users these are too complex or time-consuming. Our clients have found that often their global support means they can end up speaking to multiple different people to resolve issues, and they don't always get the same support or account manager.
Fareharbor's pricing is quoted as 1.9% plus a 30 cent fixed fee. However it's worth noting that on top of this, customers are charged a 6% booking fee for online bookings, inflating your ticket prices.
Bokun's Pro package is also priced in USD, at $49/month plus a 1.5% fee per online booking. However you'll need to purchase add-ons to truly get the most out of your booking systems, and these can be pricey. For example, the reporting package s an extra $19 per month, whilst their SEO package is $349 per month.
Trekksoft's online fees vary, but their direct online booking fee is 5%. However, you'll need to pay a hefty setup cost, this time quoted in Euros, of €799. This can be waived depending on your business, which likely is dependent on expecting a high amount of ticket sales.
Beyonk has been built with ease-of-use in mind. As a much newer platform, we've been able to avoid lots of legacy features such as being able to fax invoices. We've focused on building the features that really matter, to maximise revenue, minimise admin and delight your customers. Nothing more, nothing less. Our pricing is significantly cheaper than these competitors and you'll always have unrivalled customer support from someone you know.
Our integration is simple, fast and we don't have any unfriendly contracts. We help you at every step of the journey and we're constantly improving our offering by listening and working with the community. Best of all, we're actively working with leading tourist boards and bodies to promote your experiences. We work with them to connect you to in-market customers through advertising campaigns and local promotions.
How does Beyonk compare?
Choosing Beyonk will inevitably come down to your business operations.
If you're an attraction turning over £5m+ and want to operate off a platform that does food, beverage and products, then an enterprise tool may better fit your requirements. If you're an ambitious event or activity business and want to excel online, Beyonk will enable you to get set up quickly, have support on hand to help, with friendly pricing and no long term contracts – all to help making selling tickets online easier than ever before.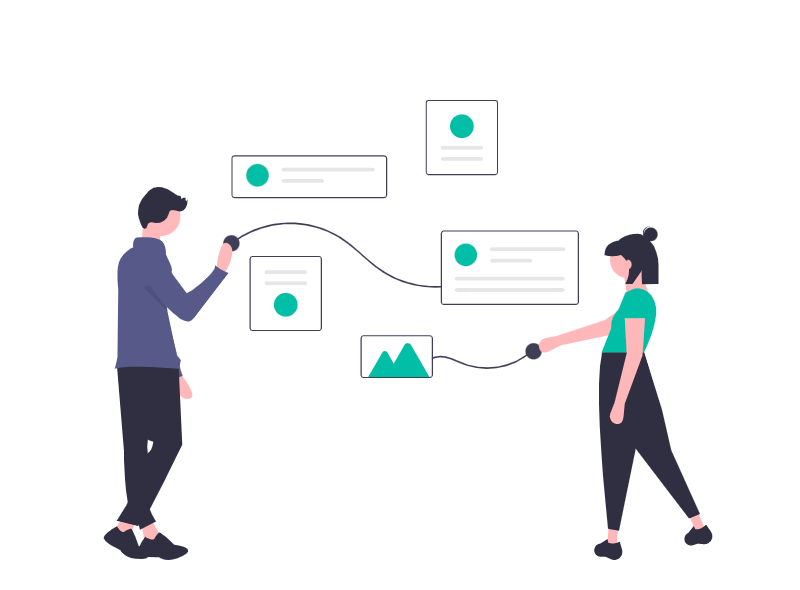 Our mission is clear: to make it easier to manage and grow your business. Beyonk is packed with tourism and leisure-specific features, 24 hour support, a UK team, free sign up and no contracts or minimum term lengths. Here's why Beyonk is the best booking system for your website.
More than just a booking provider
Beyonk is a fast, all-in-one system that provides powerful customisation options and rich booking experiences. Our powerful backend dashboard allows you full control to manage your business from any device, all in one place. Beyonk is packed with features for your website, such as free booking options for members, group discounts, gift aid, donations at checkout and much more. We've created a platform that's easy to integrate, so you can continue to focus on creating breath-taking experiences for your customers.
Unlike other providers, we provide access to an exclusive distribution network of leading tourist boards, parks, forests, accommodation platforms and more. Beyonk have partnered with UK Tourist Boards such as Visit Cornwall and Visit Cumbria. We actively work on your behalf to get leading tourist boards to share your tours, activities, and experiences.
Our technology is developing fast, and the community are building it with us. We're constantly testing and optimising for every micro-decision and friction point to provide the best experience possible for your website. With this in mind, we listen to our community to tell us what to build to create a system they love.
What our customers say:
"We're very happy with Beyonk who are very responsive and helpful. It's an easy platform to use and navigate around and it's great we can customise our own information to make it suit our business."
Bath Running Tours
"Excellent system, easy to use and see all your bookings. Very easy to learn to use with all the online videos. Great customer care, look forward to working with Beyonk more moving forward"
IOW Mountain bikes
Get started with us
Beyonk is run by a friendly UK based team. We're passionate about delivering the best service, software and support to ensure our users are always happy.
Your success is our success, we're here to help you grow your business. 
Get started 
or book a demo
to speak to us directly.