This is constantly evolving so we'll keep adding to it and if you have any recommendations, additions or amendments, let us know and we'll keep updating to make this as useful as possible.
Staying alive...
With a reduction in expected bookings and outdoor freelance jobs it's only natural you may experience cash flow problems, so here's some initiatives that may help:
'Rishi Sunak says self-employed people facing financial difficulties will be able to have 80% of their monthly wages covered by the government.
He says this will be calculated using average monthly profits over last three financial years.
He says support will be capped at £2,500 per month, and will initially last three months.'
You need to have submitted for tax return for 2018-19. If not submitted, you need to do so by 23 April 2020. You need to be trading in the current tax year and continue to trade in 2020-21 tax year and have lost trading profits due to COVID-19. Your self-employed trading profits must be less than £50,000 per year based on an average of up to 3 years tax returns. The maximum amount to claim is 80% of your income up to £2,500 per month for up to 3 months.
You cannot apply now for this Grant, you will be invited by HMRC to apply based on tax returns submitted. We do not know the dates, but expect pay outs to be direct to your bank account in June.
-----------
Self Assessment Payments postponed until Jan 2021.
As more info is published on self-employed arrangements we'll add them here.
You're probably not covered for business interruption due to infectious disease, but it's worth looking at the small print of your insurance policy just to make sure. It's worth checking with your insurance provider on whether you will be covered in the event of a claim of you or one of your employees passes on Coronavirus to a client in the unfortunate circumstance when this could happen.
What's the rest of the industry doing?
At Beyonk, every booking we've had up until April has been cancelled or postponed, many across the rest of 2021 have been cancelled or postponed. It's likely every booking through July may also be cancelled and postponed as we look at key events in the calendar being postponed during these months (e.g. The Olympics). You're not alone in this, every provider (and business) in the industry is facing the same situation.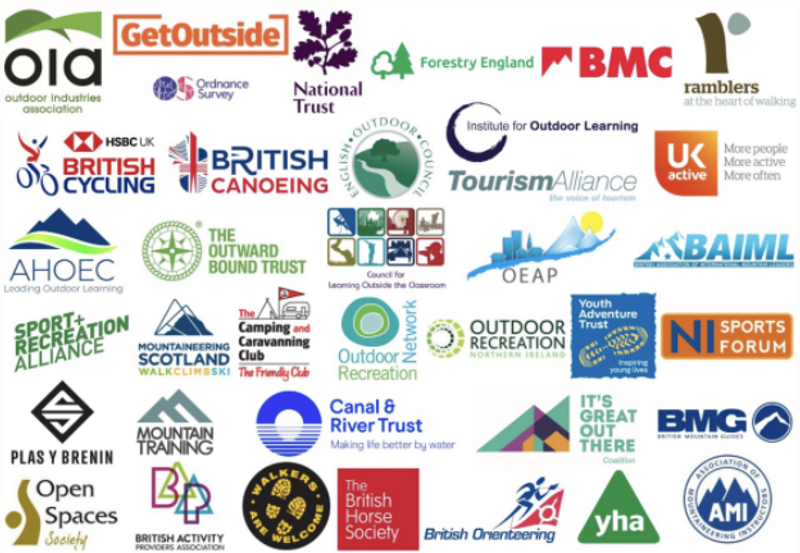 Opportunities amongst the madness:
Or try running a live Facebook story to talk about your best times adventuring to inspire others and build relationships with your customers. This is a unique environment where many are looking for distractions from the bleak corona-news and what better way than through trying something new.
Looking for booking software to sell more? Now's a good time to research the various options. Ours is the same price as Paypal with no other fees, yet syncs your live availability across key distribution sites to maximise bookings and minimise admin!
Have skills other businesses want? Get yourself on sites like upwork.com and offer your services for a little extra cash on the side from copywriting, blog posting, data-entry and all sorts.
Supermarkets, hospitals, call centres, farms and delivery drivers are some of the hot jobs right now with demand outstripping their capacity. Check out their websites and social media as many jobs are appearing and it's a case of being proactive and getting there first.
Public transport is operating on revised schedules – try offering long-trips as a lower risk alternative to public transport for transmitting coronavirus for essential journeys.
Want to talk in the loneliness? Drop us a message.
Quarantined regards, Oscar @ Beyonk