11 Best Tours to Visit in the UK
From countryside walks to historical landmarks to fun activities, the UK has no shortage of exciting places to visit. Read on to discover the best tours in the UK…
From countryside walks to historical landmarks to fun activities, the UK has no shortage of exciting places to visit.
Read on to discover the best tours in the UK…
Folklore suggests it was built by the ancient sorcerer Merlin, known from Arthurian legends, whilst other sources stated the stones were ruins of a Roman temple.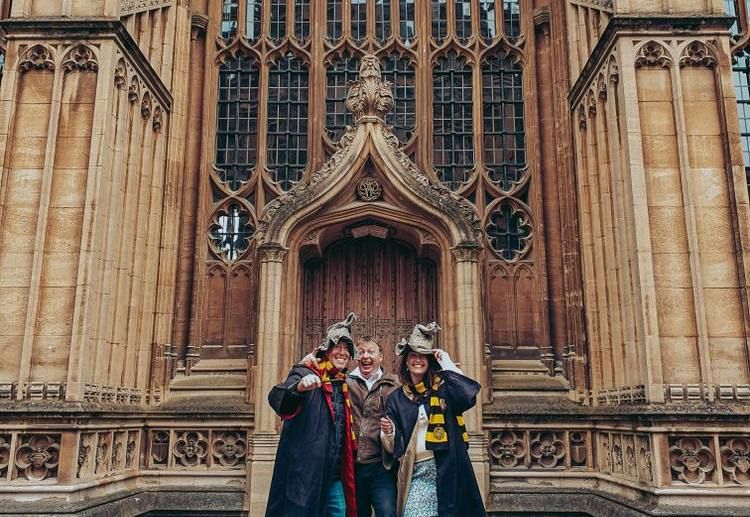 Are you a muggle wishing you could be a part of the wizarding world? A visit to the Harry Potter Insights tour will bring you one step closer to discovering behind-the-scenes secrets of the films.
This tour includes a walk through Oxford University, as well as the New College and Divinity School which was used as a filming location for some Hogwarts scenes.
This is a must-see for fans of the books and films. Dress up in your Hogwarts house colours and join your guide as they take you through the university, detailing untold stories from filming. You can also learn about its history pre-Harry Potter, from J.R.R. Tolkien to Lewis Carroll.
Experience London like never before atop its famous open-topped red buses. Explore over 2,000 years worth of history with their hop-on hop-off London bus tours. Visit the tower bridge, Kensington Palace, London Bridge, Hard Rock Café, Notting Hill and many more. This is also your chance to see the classic streets such as Trafalgar Square and Piccadilly Circus in person.
Don't worry about taxi fares, you'll get picked up directly from your local accommodation or home and brought straight to the tour. Put your tastebuds to the test by tasting world class wines and enjoy a banquet of delicious food, all prepared by your own personal chef.
Choose from full or half day tours and experience a vineyard tour like no other.
The Cotswolds Guided Tours was the Travelers' Choice for 2020, with over 700 excellent reviews.
Don't miss out on the chance to explore a quintessential English region, known for its rolling hills and medieval thatched cottages.
Your tour guides Lucy and Richard will take you through the North Cotswolds, providing detailed stories and quirky history. You'll also have time to yourself to explore certain places before being guided to the next location.
Venture through a portal and you'll be transported back to the dark ages where you can learn all about the myths and legends surrounding the famous King.
There's so much to get involved with here, this is the perfect choice for families who are interested in a bit of history and fun.
Want an all-in-one holiday package? Travel from London via a 5 star luxury mini coach into both Cornwall and Devon's most famous landmarks.
This is your chance to explore each region's top attractions, including Stonehenge, Tintagel Castle, as well as the landscapes made famous by Rosaminde Pilcher in her famous novels.
From the stunning natural beauty of Dartmoor and Lands End to the Roman city of Exeter and beachside villages of Cornwall, there's something for everyone to enjoy on this unique tour.
Another highly popular tour will bring you through the city of Oxford and its famous university. Discover the city's rich culture and heritage as you explore the streets and find hidden gems such as where J.R.R Tolkein studied.
Visit top Oxford landmarks such as the Bodleian Library, Bridge of Sights and the Radcliffe Camera.
We couldn't discuss the best tours in the UK without mentioning this classic trip through Scotland. A country known for its picturesque scenery, and it contains more than 790 islands.
Travel from Scotland's capital city into the more remote parts of the country and discover the true beauty of the Scottish Highlands and its famous freshwater loch, Loch Ness. You can take an optional boat tour in search of the Loch Ness Monster and be introduced to the Cairngorms National Park.
Learn a wealth of Scottish history from your tour guide and see it for yourself when you visit.
Along the way you'll pass through areas of stunning natural beauty and gain insights into the untold truths behind these plane crashes.
Want the chance to discover Wales like never before? This tour will take you through some of the country's most impressive sites, including the Italian-style village of Portmeirion. Discover two stunning historic castles, Caernarfon Castle and Conwy Castle, as well as the majestic Snowdonia National Park.
You'll come upon some hidden gems along the way such as the captivating Swallow Falls and the quirky Smallest House in Britain. Enjoy the tour of a lifetime through the rugged, mountainous landscape of Wales and its intriguing history.