Le meilleur système de réservation en ligne pour les activités
Un système de réservation en ligne simple mais puissant pour les activités qui rend les expériences de réservation sans effort et aide à augmenter votre visibilité en ligne et vos ventes.
Réserver une démonstration
Online ticketing for activity providers
Running an activity business is difficult enough, without your staff having to spend large portions of the day manually updating your booking process. It's been said that 82% of users made travel arrangements via their mobile phones in 2018 and recent years have shown how important the digital age has become for businesses.
That's where we come in. Our system makes it easier for you and your staff to operate more efficiently. Whether you offer a large range of activities with multiple staff and equipment, or high-volume activities, Beyonk provides a simple, intuitive dashboard to streamline your admin responsibilities and make managing your business easier.
Effortlessly add your inventory, and let our system handle the rest. Beyonk is everything you need to create the best booking experience for your activities.
Trusted by top activity providers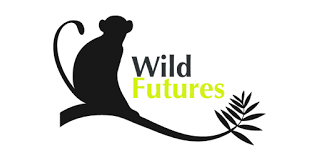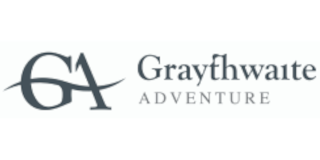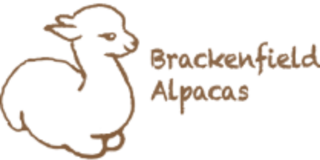 Quick and easy ticketing solutions 
Nowadays, 25% of millennials spend more than five hours a day on their smartphones. With millions of mobile apps creating a seamless online experience, convenience is becoming one of the most important factors to the everyday consumer.
But many small businesses have struggled to stay ahead of the curve, whether due to lack of resources or finances, it's difficult to know how you can make a permanent change in a cost-effective way.
Beyonk can solve your booking problems with ease. Our system makes it easier for customers to book activities with you, take instant or pre-paid requests. We've designed our software to solve your unique challenges and allow you to make powerful scheduling and advanced ticket management simple and effortless.
We've designed everything to be self-explanatory and easy-to-use, so you can minimise your admin time and have your bookings live in a matter of minutes.
Make revenue & customise the booking experience
Encourage more customers to book with you by introducing group discounts or create your own membership tiers to offer more experiences for exclusive members.
Our activity booking system makes it easy to set up gift vouchers so more people can visit your activities.
Offer additional experiences to drive cross-selling opportunities with customised add-ons. Not only that, but you can create automated emails ahead of their visit in order to get customers excited for your activities and show sneak peeks of what they should expect to see.
Here at Beyonk, we aim to make it easier to maximise your revenue opportunities online.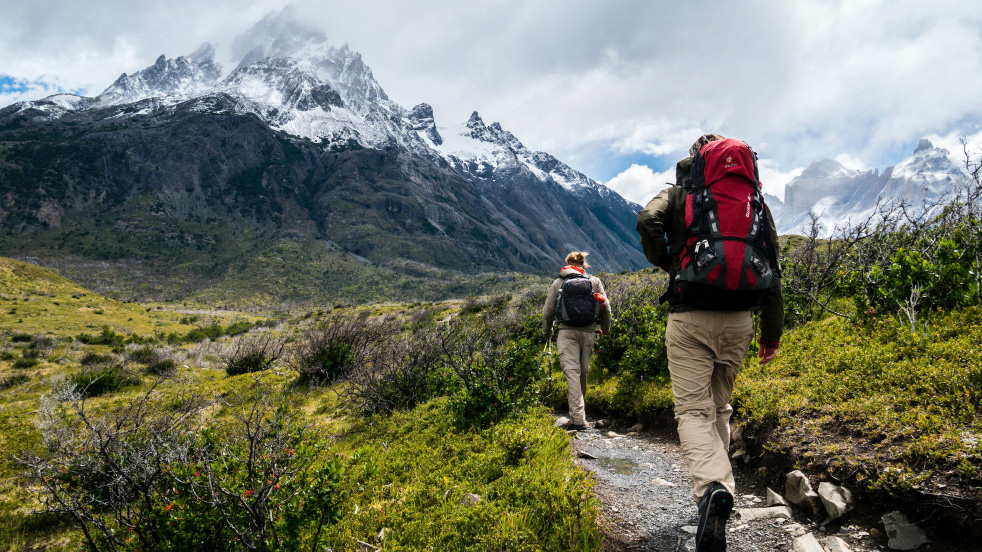 You work hard to ensure your activities are a success, it'd be a shame if nobody saw that. That's why Beyonk encourages your customers to share their experience online. We help you get the most out of your online experiences by gathering reviews from visitors and encouraging post sharing to get people excited for future events.
Growing your social media presence shouldn't be a second thought. Your social accounts are your brand identity and are often the first time a user interacts with your brand, so don't miss an opportunity to showcase everything you have to offer and drive more customers to your activities.
Integrate our online booking system with ease
Our software allows you to integrate your new ticketing system with ease. All you have to do is copy and paste the code we provide you with into your website and set it live. It couldn't be simpler!
Our technical specialists have done the hard work for you, so you can spend your time doing the things that matter most. Within minutes, you'll have a professional booking system that streamlines your operational efficiencies.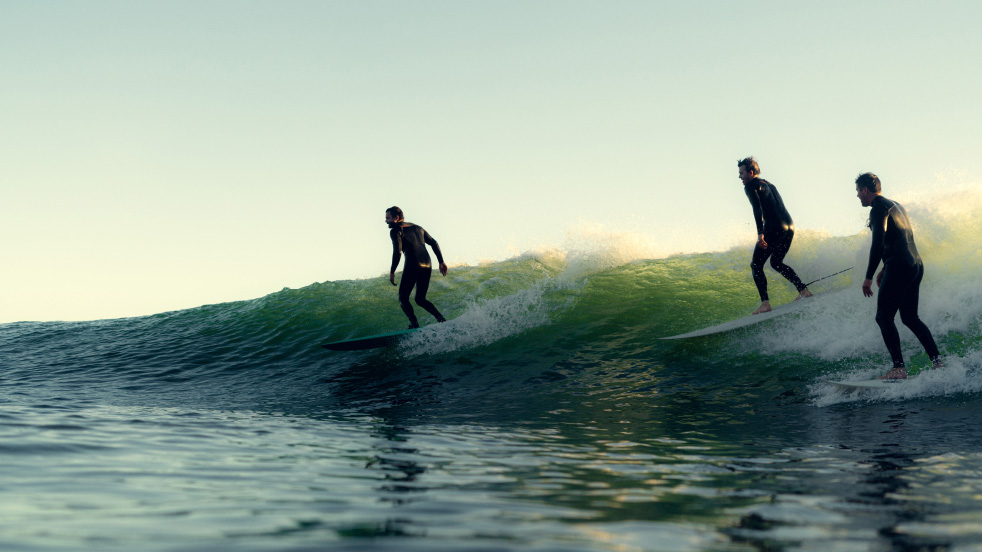 Choosing Beyonk as your booking system provider will give you access to an exclusive network of leading tourist boards who work on your behalf to promote your activities.
You work hard at what you do and it's time your activities get the attention they deserve. Beyonk has partnered with a number of DMOs to share your activities and connect you with new audiences.
Fonctionnalités de la billetterie
Un soutien à la clientèle inégalé
Beyonk dispose d'une excellente équipe de spécialistes qui sont à votre disposition pour vous aider à chaque étape.
Réduire les tâches administratives grâce à des courriels automatisés
Le logiciel Beyonk vous permet de personnaliser le parcours de réservation grâce à des courriels automatisés.
Différents types de billets, concessions et adhésions
Nous vous permettons de mettre en place des types de billets complexes et des niveaux d'adhésion par le biais de votre système de billetterie.
Rentable et sans frais cachés
Ne vous inquiétez pas des frais mensuels, nous fonctionnons selon un modèle commercial basé sur les résultats, de sorte que vous ne payez que lorsque vous prenez une réservation.
C'est maintenant le meilleur moment pour passer au zéro papier grâce à notre logiciel de numérisation QR rapide et efficace.
Programmation sur un seul créneau ou sur plusieurs jours
Beyonk est la solution parfaite pour répondre à vos besoins en matière de billetterie. Nous facilitons l'organisation simultanée d'événements d'une ou plusieurs journées.
Beyonk's mission is to make booking experiences accessible to all. Our all-in-one ticketing system allows you to cut through those boring administrative tasks and focus on what matters most. Once set up, our software will take care of all your booking needs.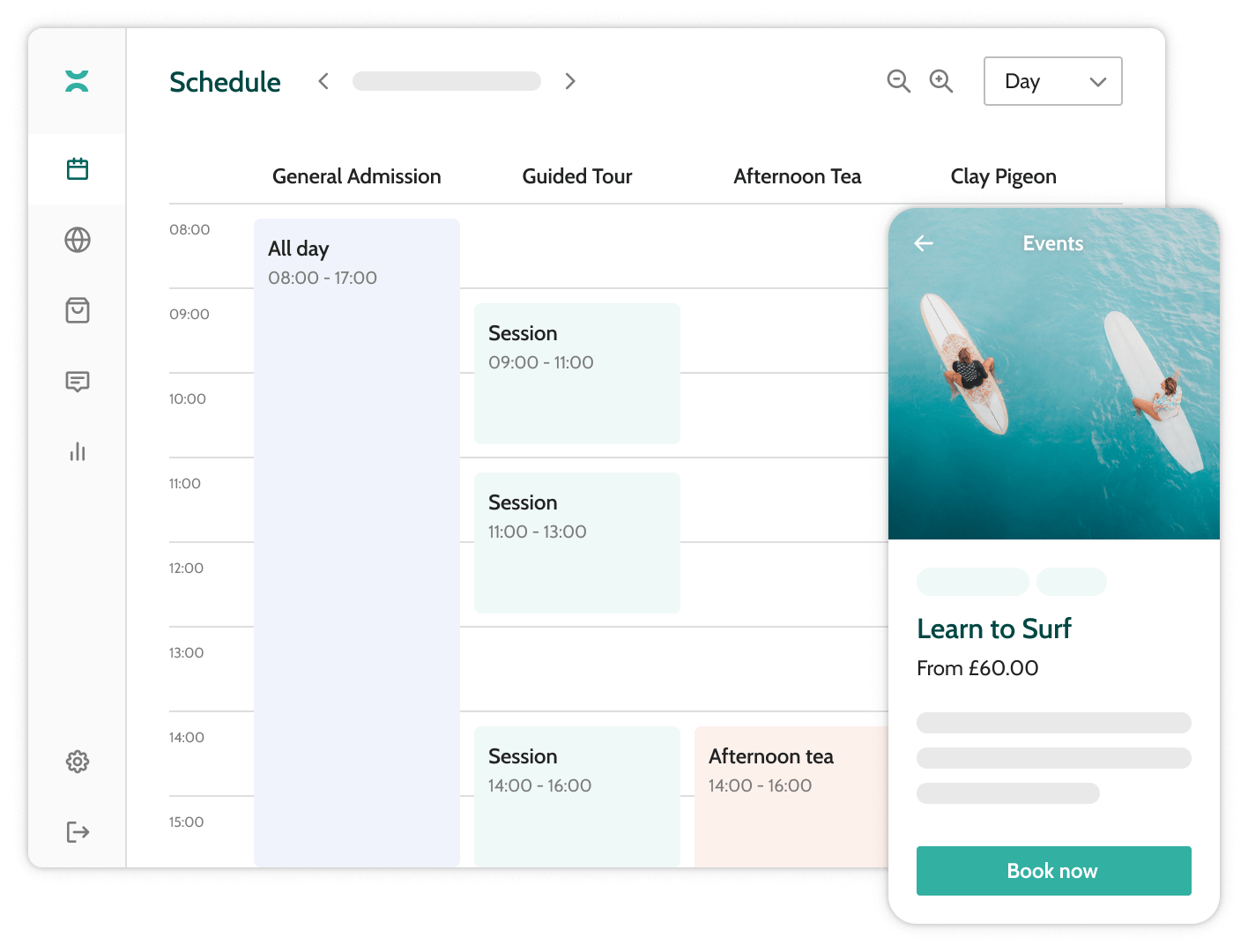 Ce que disent nos clients
Excellent système, facile à utiliser et à voir toutes vos réservations. Très facile à utiliser grâce aux vidéos en ligne. Excellent service à la clientèle, j'ai hâte de travailler avec Beyonk à l'avenir.
Vélos de montagne de l'OIM
Here at Beyonk, we want to give you the best chance possible at selling tickets for your activities. 
That's why we partner with a number of tourist boards and DMOs who actively promote your events in order to increase visibility and maximise your revenue. Likewise, Beyonk also takes an active approach to sharing your activities so you can reach as many new customers as possible.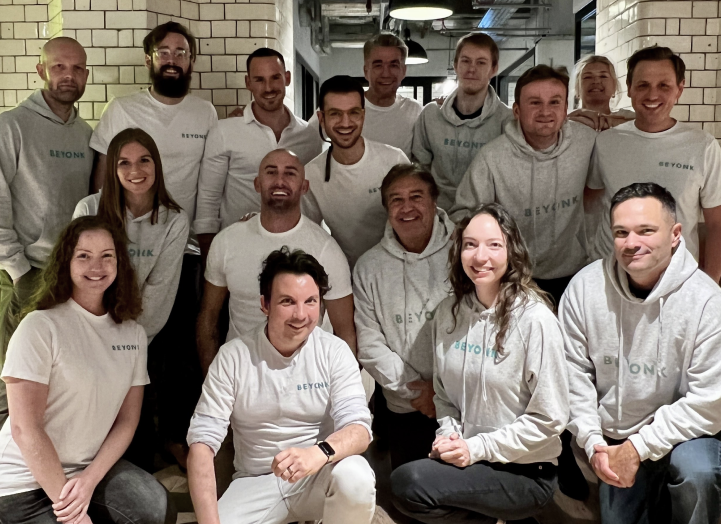 If you're still considering whether an automated booking system would be ideal for your business, you can book a meeting with a member of our team. Gain insights on how our software works and ask us your burning questions, all completely free.
Réserver une démonstration
Votre voyage vers une vente de billets plus facile et plus efficace commence ici.
Inscription rapide, sans engagement