Beyonk is the Best Alternative to Eventbrite
Beyonk is the simple, yet powerful alternative to Eventbrite that helps you delight your customers, maximise your revenue and reduce your admin.
Compare: Eventbrite vs Beyonk
Eventbrite is a website to sell tickets online used by many one-off event organisers. Being one of the earliest in the industry, they've grown to become a large platform, which is easy to use for people who want to run events that are simple in nature as it's easy to get set up.
However, if you're running events that require a little more sophistication in the organisation or management, where you're focused on maximising revenue, where you don't want to pay large amounts for each ticket sold, and you want unrivalled customer support, you may want to look elsewhere. That's where Beyonk comes in.
Beyonk makes it easier to sell tickets online. From simple events through to recurring activities and multi-day tours, Beyonk is a more sophisticated platform which helps you to spend less time on admin and more time delivering great experiences. It integrates seamlessly with your website so customers never have to leave your site to make a booking.
You'll also gain the option to add your tickets to Beyonk's marketplace and multiple of our partner websites for maximum online visibility.
You own your customer data
Eventbrite ultimately owns the customer relationship and will continue to market to your customers which may dilute your brand and relationships.
With Beyonk, you own customer relationships and data, we'll never take that from you. You handle all communications from initial booking confirmations to event reminder emails and thank you emails.
We give you the flexibility you need to create personalised emails which will automatically be sent to customers with relevant information so you spend less time writing emails and more time creating the best experiences possible.
Staff scheduling and resource management
Beyonk allows you to manage your staff schedules, to ensure you never get overbooked based on staff availability and the activities or tours they're able to provide.
You can also manage all of your resources and assets in one place to maximise your bookings based on the availability of equipment, accommodation or transport.
With many more capacity management rules and configurations possible, this makes Beyonk a league ahead with managing your ticket sales for your next event.
This is the Beyonk difference...
At Beyonk, we're dedicated to creating the most seamless booking experience possible. That's why ease of use and adding value is at the forefront of everything we do. Find a solution to your ticketing needs with Beyonk.
We've been very happy with Beyonk, in particular the service that's been provided as they have always been very helpful and responsive. The software is straightforward, intuitive to use and regular updates keep improving the platform. Good integration to our website and Beyonk's Marketplace has excellent optimisation.
Michelle at Green Man Survival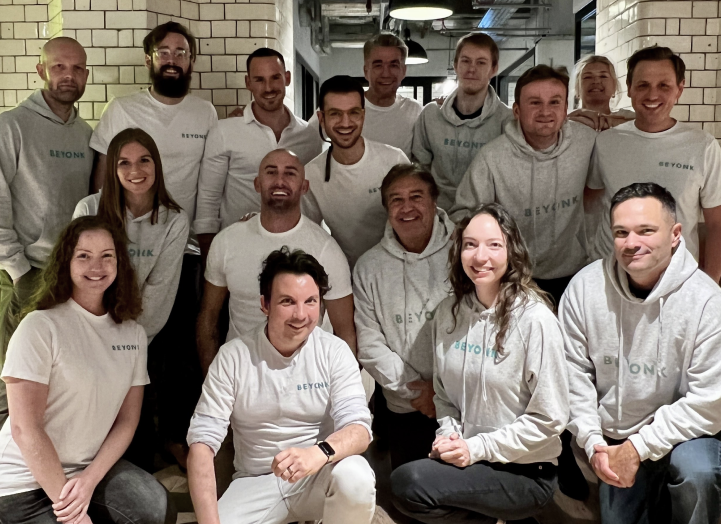 Do you have some questions about how to get the most out of your new booking system? Don't worry, our expert solutions team is here to help. Simply book a meeting at a time that is convenient for you and we'll be in touch to help you get started.
Your journey to easier and more powerful solutions starts here
Try for free with quick sign-up & no obligations