Beyonk is the best alternative to Digitickets
Beyonk is the simple, yet powerful alternative to Digitickets that helps you delight your customers, maximize your revenue and reduce your admin.
Compare: Digitickets vs Beyonk
Digitickets are a ticketing software company in the leisure and tourism industry that was acquired by Trekksoft. Digitickets offers a feature-rich platform like Beyonk, however, the two platforms differ quite significantly in their usability.
Beyonk is a modern platform built with visitor attractions, aimed to make it much simpler and easier to manage your business whilst giving the flexibility needed to get the perfect set up to suit your attraction. With Beyonk, you select the features you want with our app store, which means you can get the system perfectly aligned to how you want to operate, without any unnecessary complexity.
With less complexity, this ultimately means less training to use the system, less human error, higher levels of confidence using the system and greater enjoyment working with teams and managing customers. All of this leads to less time spent on administration and more time running a successful attraction.
Quick and easy ticketing solutions
Beyond the back-end management, Beyonk utilizes the latest technology to maximise revenue and minimize sales drop-off. Seamless and lightning-fast booking is the new standard. When buying tickets consumers are expecting fewer clicks and don't have time to wait for a page to load - the great news is, we've got you covered.
Beyonk has been designed to be a fast and efficient way for customers to book experiences with you. Our software integrates with your existing website so users never have to leave your site to make a purchase, thereby ensuring the booking journey is as seamless as possible.
Beyonk is set up to be self-serve so you can easily set up your ticketing to suit your business, without complex onboarding processes and new websites having to be built and without mandatory onboarding or hosting fees.
At Beyonk, you can get started customizing your system for free and be operational within a day. We give you the freedom you need to personalise your ideal ticketing system, and set everything live without needing to pay any upfront costs.
Beyonk lets you take control of how you want to run your experiences and our friendly team is always here for some advice should you need it. Getting started with a new ticketing system has never been easier as Beyonk's software is fully customizable to your business needs.
Create multiple ticket types and include add-ons during the checkout process to encourage customers to purchase more with you and maximize your revenue opportunities. You also have the option to set up three checkout questions so you can gather insights on how customers found you or encourage them to sign up to your newsletter.
Stay in control of email communications with your customers by personalizing their booking confirmation, reminder and thank you emails. This is your chance to get your customers excited about their visit with you by providing sneak peeks into what they can expect during their visit, or essential information about what to bring with them.
Your thank you emails are perhaps your biggest opportunity where you can ask visitors to review your experience and follow you on social media, thereby building your community and encouraging repeat purchases.
Features for visitor attractions
Beyonk equips you with the most modern tools needed to excel in the fast-moving digital world, enabling you to sell merchandise, memberships, season tickets across multiple channels and third-party promoters, so you can sell what you want, where you want.
When minimizing queues and booking management are so vital, Beyonk has redesigned the QR check-in process and booking management process to reduce clicks, reduce complexity and provide more powerful tools at your fingertips. Speak to our team for a demo and you'll immediately see the difference for how we can optimize your ticket sales and customer management.
This is the Beyonk difference...
At Beyonk, we're dedicated to creating the most seamless booking experience possible. That's why ease of use and adding value is at the forefront of everything we do. Find a solution to your ticketing needs with Beyonk.
Overall, we found Beyonk engaging when we were assessing whether to sign up and found the team to be knowledgeable and helpful. Then, the set up was well managed in line with our needs and timescales, training was excellent and support throughout has been very good. And our key aim of reducing our manual office processes has been met - it has made a huge difference.
Gillian at Traquair House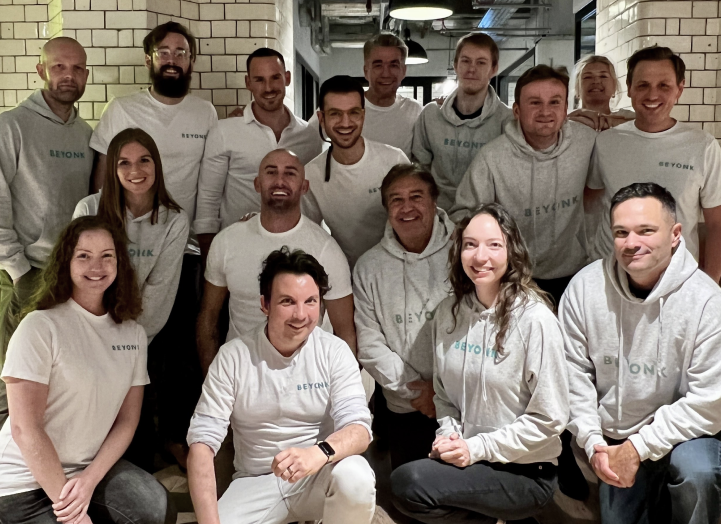 You can get in touch with us at any time to ask questions or receive a free online demonstration with one of our experts. Get in touch with us by booking a meeting at a time and date that suits you.
Your journey to easier and more powerful solutions starts here
Try for free with quick sign-up & no obligations