Beyonk is the Best Alternative to a Squarespace Booking Plugin
Is a Squarespace booking plugin the right choice for your business? Compare Beyonk to Squarespace and discover why we could be the perfect solution for your business needs.
Compare: Squarespace vs Beyonk
Squarespace Scheduling can be an excellent tool to run classes as they provide the functionality needed for setting up recurring bookings. However, there are many reasons a Squarespace booking plugin might not be the ideal tool for you.
If you're looking for a system that can provide more flexibility for your ticketing needs, and focus more on revenue generation opportunities and the management of complex operations - then Beyonk could be the system for you.
Our software has been built with event providers that need more than the basic tools. You don't have to be a technical expert to create and update complex ticketing, we've made it as simple as possible for you to get started. We also allow you to control what services you want to offer your customers, whether that's selling gift vouchers, offering discount codes or group discounts, you've got all the functionality you need at your disposal to run your events, manage your calendar and delight your customers.
Staff scheduling and resource management
Like Squarespace, Beyonk provides the functionality you need to create recurring schedules for classes, tours, events and activities. We also go further than that with our staff scheduling and resource management tool making it easy to monitor equipment usage and quickly see when tools are damaged or in use.
You can assign staff members to certain experiences and every time a new schedule is created, our tool will automatically assign that employee as the host. We also allow you to keep track of employee holidays with our integrated calendar so you know when resources are limited and can lower visitor capacity to control crowds and prevent overbookings.
Maximise revenue with add-ons
Don't lose out on opportunities to sell more. With Beyonk, you can set up multiple add-ons during the checkout process for customers to choose extras and upgrades on their experience package.
This is also the perfect opportunity to sell gift vouchers so customers can invite their friends and family, or allow them to upgrade their ticket count by offering a group discount.
This is the Beyonk difference...
At Beyonk, we're dedicated to creating the most seamless booking experience possible. That's why ease of use and adding value is at the forefront of everything we do. Find a solution to your ticketing needs with Beyonk.
The customer support is first class. It looks professional, is very flexible and works well.
Rod at Chesterfield Canal Trust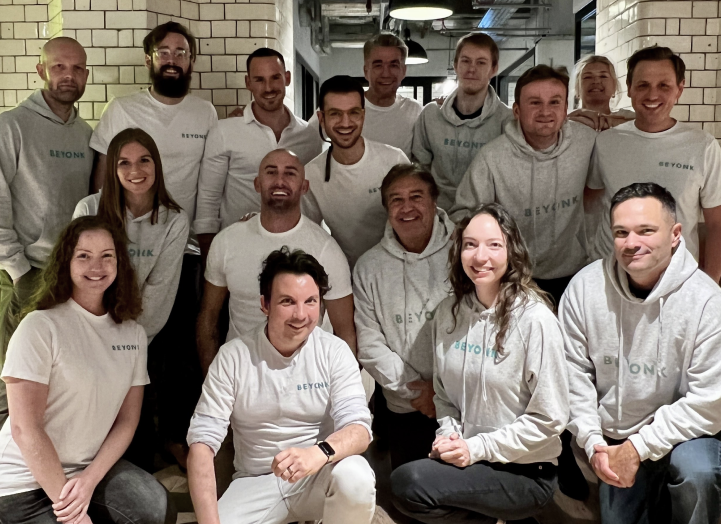 If you have any questions about our software capabilities, our team are on hand 24/7 to speak to you. We'll even provide a live demonstration of our software so you can see how easy it is to make complex changes in minutes.
Your journey to easier and more powerful ticket sales starts here
Quick sign-up, no obligations