The below guide will give you the information you need to complete the Yorkshire Three Peaks Challenge either unsupported, or with a qualified professional guide.
Click here to find a professional guide for the Yorkshire Three Peaks Challenge
Yorkshire Three Peaks - what is it?
The Yorkshire Three Peaks is one of the UK's most popular adventure challenges. Taking place within the glorious landscapes of the Yorkshire Dales National Park in the northeast of England, it sees participants hike 24 miles (38.6 km) up an equivalent ascent of more than 1,524m over the three peaks of Pen-y-ghent (694m high), Whernside (736 m) and Ingleborough (723 m).
The three peaks involved form part of the wider Pennines range, and ring the head of the Valley of the River Ribble. Navigation of the challenge is normally considered 'successful' when completed within 12 hours, yet the current record stands at a remarkable 2 hrs, 46 mins and 3 seconds. It takes the average adventurer between 8-12 hours depending on fitness, weather conditions and number of times you stop to take in the view!
Completing the challenge in less than 12 hours allows walkers the chance to join the 'Three Peaks of Yorkshire Club', based at the Pen-y-ghent café in Horton-in-Ribblesdale where there is an 'official' antique timing system. Club members are eligible to proudly wear the tie or pin available from the café as a reward for their achievements.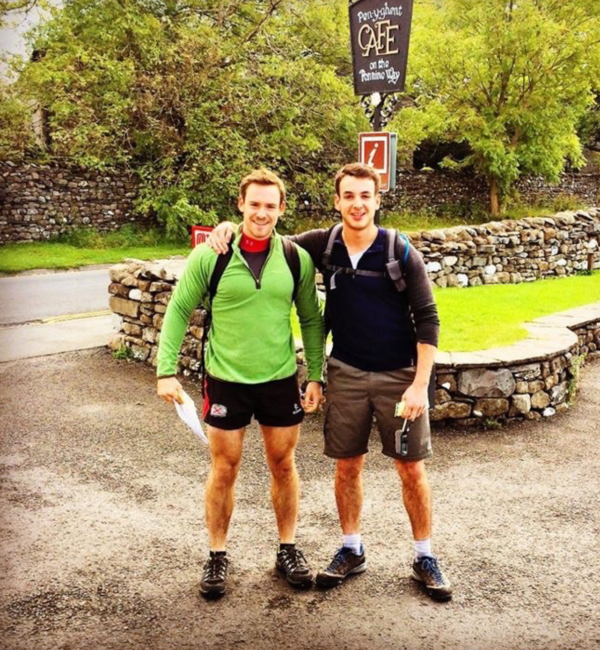 ---
The Three Peaks Route
The challenge's traditional start point is Horton-in-Ribblesdale (due to its proximity to the Pen-y-ghent Café, train station and parking), finishing in the same place it begins thus making the logistics of completing the challenge all the easier. It's also possible to start the route at Ribblehead, and Chapel le Dale (which is rather more remote but has some free parking in a nearby layby).
The 24 mile route is usually tackled in an anti-clockwise direction, meaning ascents to the summits of Pen-y-ghent, Whernside, and Ingleborough peaks in that order, although it's equally possible to complete the challenge the opposite way if hikers so choose.
From the Pen-y-ghent Café the path soon joins the Pennine Way to the summit of the first of the peaks, before continuing down past Hunt Pot and towards High Birkwith. Here the path crosses the naturally formed limestone God's Bridge before reaching Nether Lodge and the Ribblehead Rail Viaduct. The trail then continues along Little Dale before crossing the rail line as it begins to rise toward Whernside, the second and highest peak of the challenge.
From the summit of Whernside, the route descends towards Bruntscar Farm before twisting across the fell to Bruntscar itself. Reaching the Southerscale Scars the path ascends for a final time, towards Ingleborough, where following the zigzag trail to the summit will offer X views. Walkers return to the base of Ingleborough by the same route, and then continue by way of Sulber and Sulber Nick to the start / finish point at Horton-in-Ribblesdale.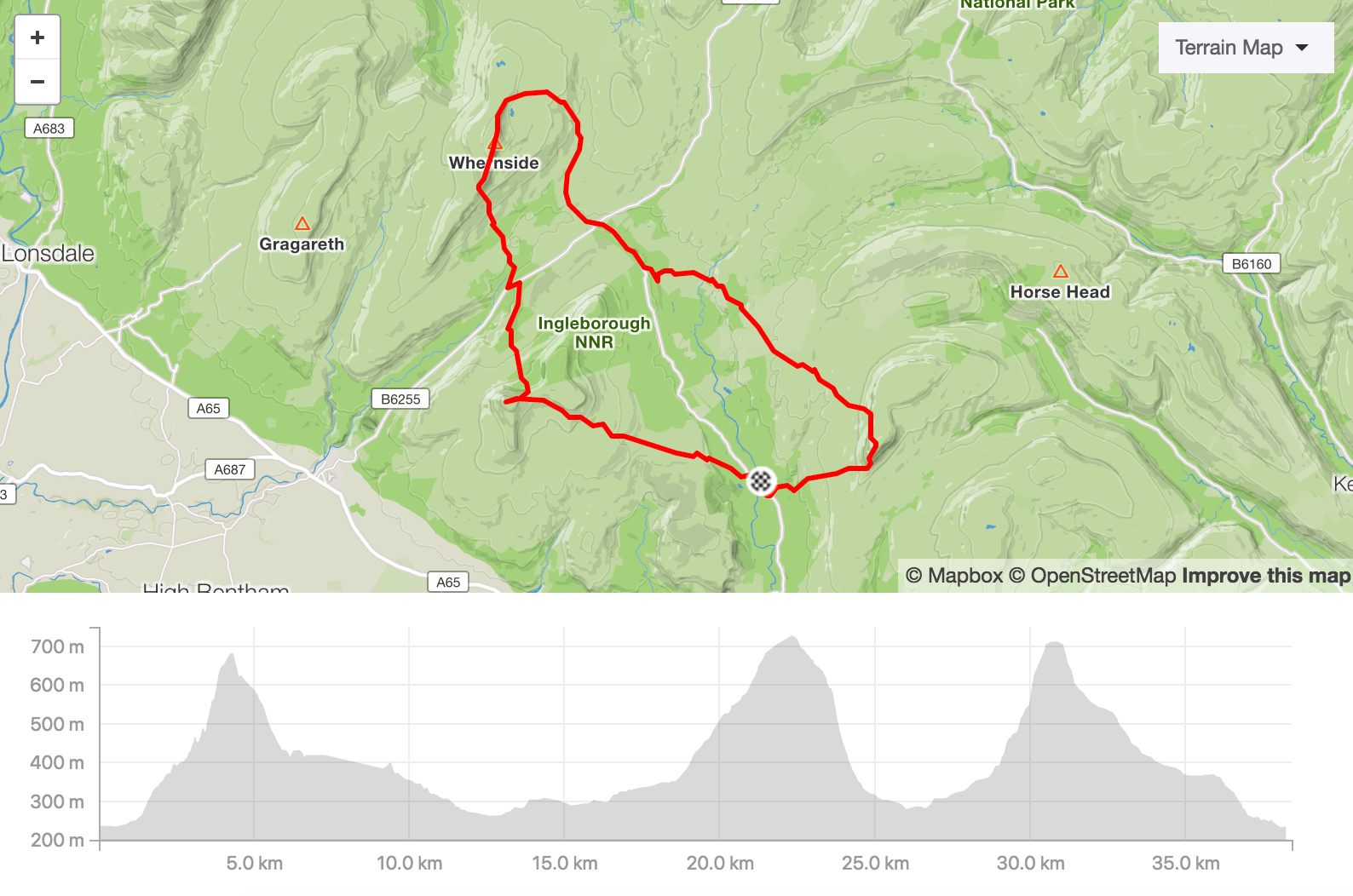 ---
The route is covered by Ordinance Survey Explorer map OL2, Yorkshire Dales (1:25,000). GPS routes in GPX format can be downloaded here.
Do I need a guide or can I do it self-organised?
You can attempt this challenge with or without a guide. Though the route is signposted in places, signposts should not be relied upon to complete the challenge as the sudden onset of poor visibility might require hikers to utilise good map and compass-reading skills.
Going without a guide is possible if you have good map reading skills and have experience hiking in the mountains before. If you have decided on a self-organised Yorkshire Three Peaks, it is recommended for safety reasons that there are no less than four walkers.

Alternatively, you can join a guided walk where the logistics and planning are taken care of and the chance of getting lost and in trouble are greatly reduced. They're also a great way to meet other like-minded folk - if that's what you're in to.
Organised events usually start early, typically around 6.30 am, to take advantage of the daylight hours. This event can also be done in winter but adds to the challenge with less daylight hours and worsened weather conditions (and visibility, making navigation more challenging).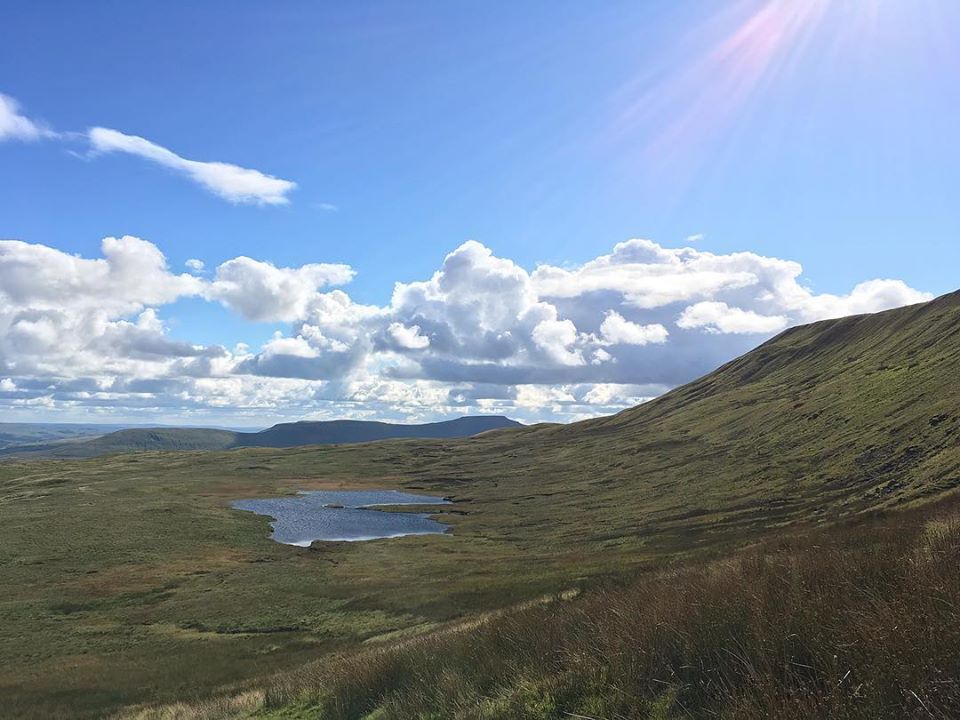 ---
Yorkshire Three Peaks – how fit do I need to be?
You don't need to have an excessive level of fitness to successfully complete the Yorkshire Three Peaks challenge. That said, you should be accustomed to walking long distances as you will be walking the equivalent of a marathon! More than 11 miles (17 km) of the route, or 46%, is ascent, with only 7% said to be truly level ground.
Your feet in particular will need to be used to the walking shoes or boots you will be using on the day, so ensure to use the same footwear in training. Some previous outdoor experience and long-distance walking is advisable before setting out.
---
Yorkshire Three Peaks – kit requirements
Its incredibly important for walkers to have the correct kit with them whether they are part of an organised or self-organised challenge attempt (although organised events will provide safety blankets and emergency shelters if necessary).
The weather can change quickly and without warning in the open landscapes of the dales, and though it may seem odd, for instance, to carry gloves in spring or summer months, there are plenty of walkers who are happy they did. Also bear in mind that the lighter your rucksack is, the easier you will find the hike, so don't bring unnecessary kit (3-5 kg is a sensible weight)
A standard kit should include:
• Ordinance Survey Explorer map OL2, Yorkshire Dales (1:25,000)
• Compass or GPS device
• 2 litres of water
• High energy foods. Keeping energy levels up is key!
• Head torch, especially in winter months
• Fully-charged mobile phone
• First aid kit
• Sunglasses and sun cream - if you get lucky with the weather
• Gloves and hat
• Waterproof top and bottoms
• Emergency shelter and or safety blanket
• Well-worn hiking shoes or boots
• Lightweight trousers / shorts
• Fleece or hoody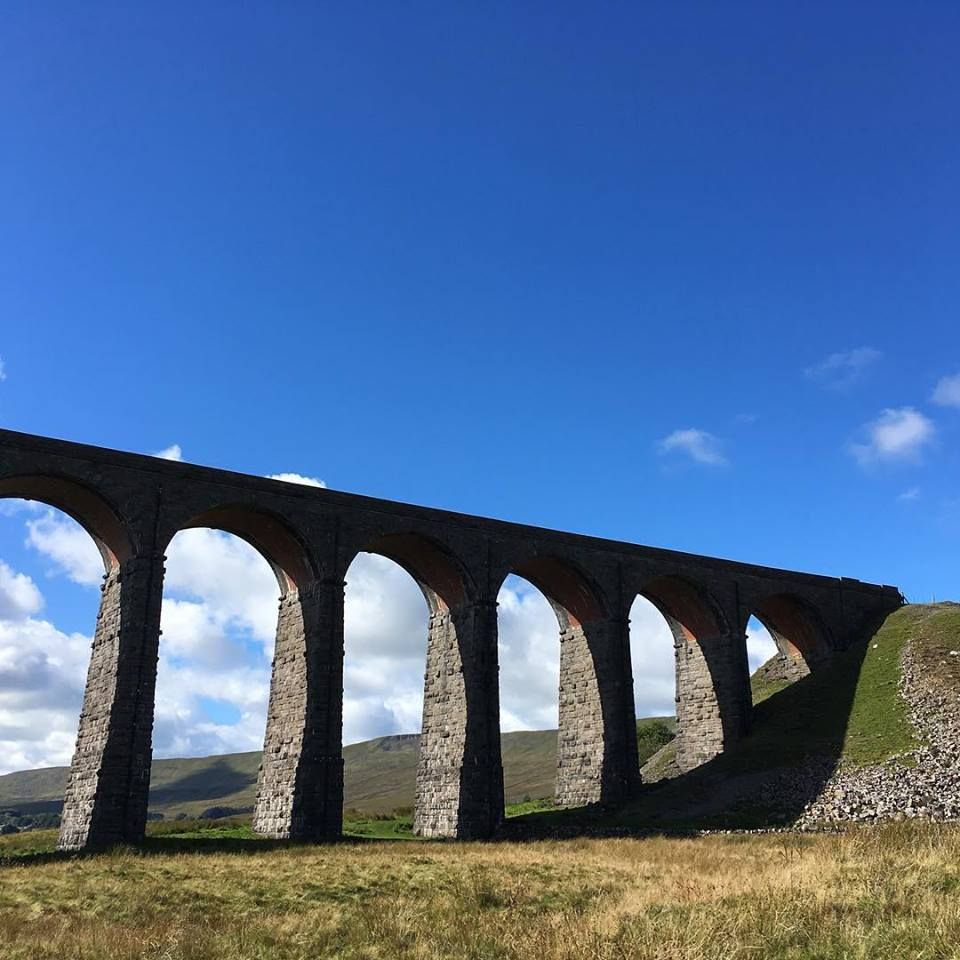 ---
Yorkshire Three Peaks Accommodation & Camping
There are a great range of accommodation options available in the villages close to the Yorkshire Three Peaks route, catering for all budgets. As the challenge takes a whole day, it's well worth staying both the night before and the night after. There are a few options listed below, from campsites to hotels, much of it focused around the traditional start point for the Yorkshire Three Peaks at Horton-in-Ribblesdale.
No frills:
Campsite:
Name: Holme Farm
Location: Horton-in-Ribblesdale
Website: www.horton-in-ribblesdale.com/holme-farm-campsite.shtml
Bunk barn:
Name: 3 Peaks Bunkroom
Occupancy: Individuals or groups
Capacity: 40 bunks
Location: Horton-in-Ribblesdale
Website: http://www.3peaksbunkroom.co.uk
Comfort:
Name: The Willows B&B
Location: Horton-in-Ribblesdale
Website: http://www.thewillowshorton.co.uk
Luxury:
Name: Horton Villa Bed and Breakfast (could be in luxury)
Location: Horton-in-Ribblesdale
Website: http://www.hortoninribblesdalebedandbreakfast.co.uk/
Name: Craven Heifer
Location: Main Road, Stainforth, Settle
Website: http://cravenheiferstainforth.co.uk/
---
Yorkshire Three Peaks – why should I do it?
The Yorkshire Three Peaks challenge is popular with avid walkers, adventure lovers, summit seekers and even those raising funds for charity. It's accessible for everyone looking to push themselves mentally as well as physically. What's more, it can be fitted into a single day, doesn't cost a fortune to complete, offers amazing views and is a great way of getting outdoors with friends, family or even colleagues as part of a team-building exercise.
As one of the most well-known challenges the UK has to offer, the Yorkshire Three Peaks has something for everyone – from quaint villages and wondrous panoramas to the physical challenge of a walk the length of an undulating marathon.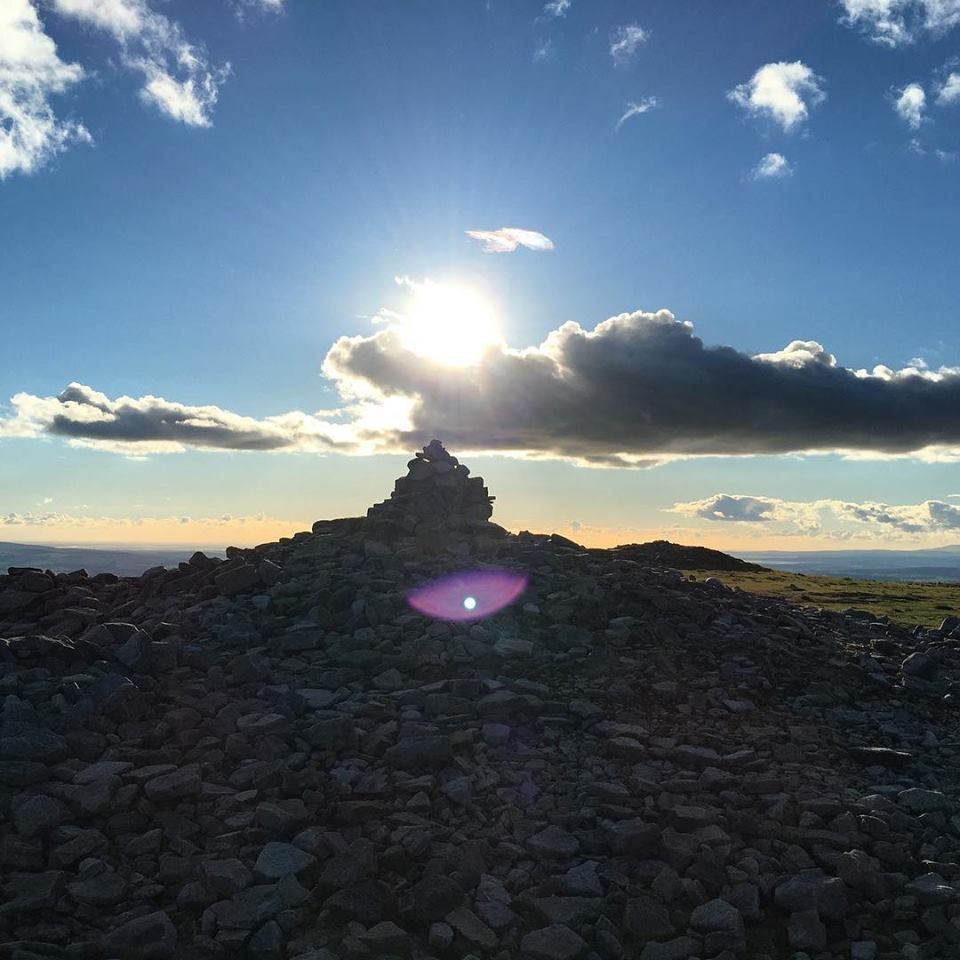 Want to get involved and do the Yorkshire Three Peaks Challenge? Join Colin, a professional and qualified mountain leader who can take care of the logistics, show you the route and tell you stories of his epic adventures.